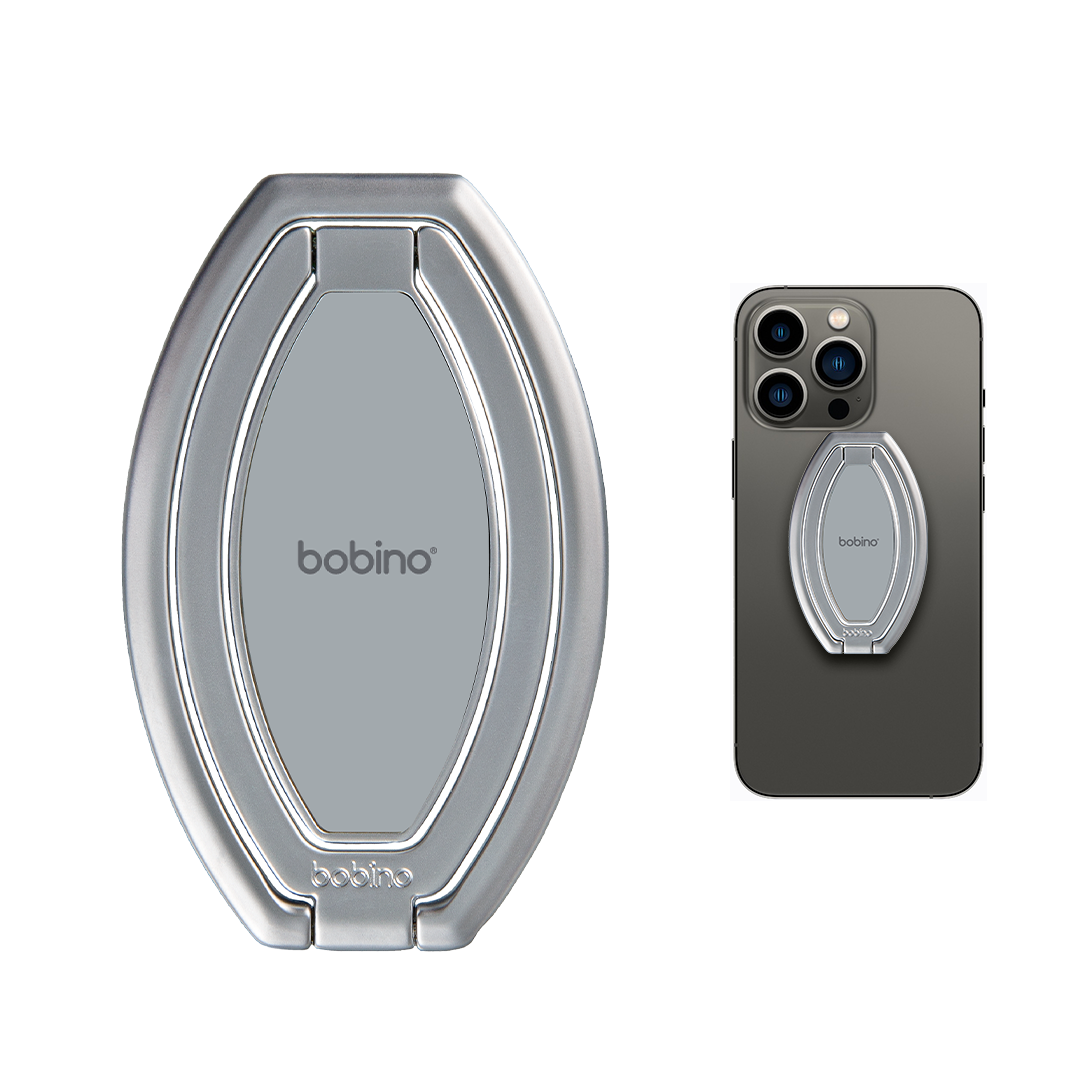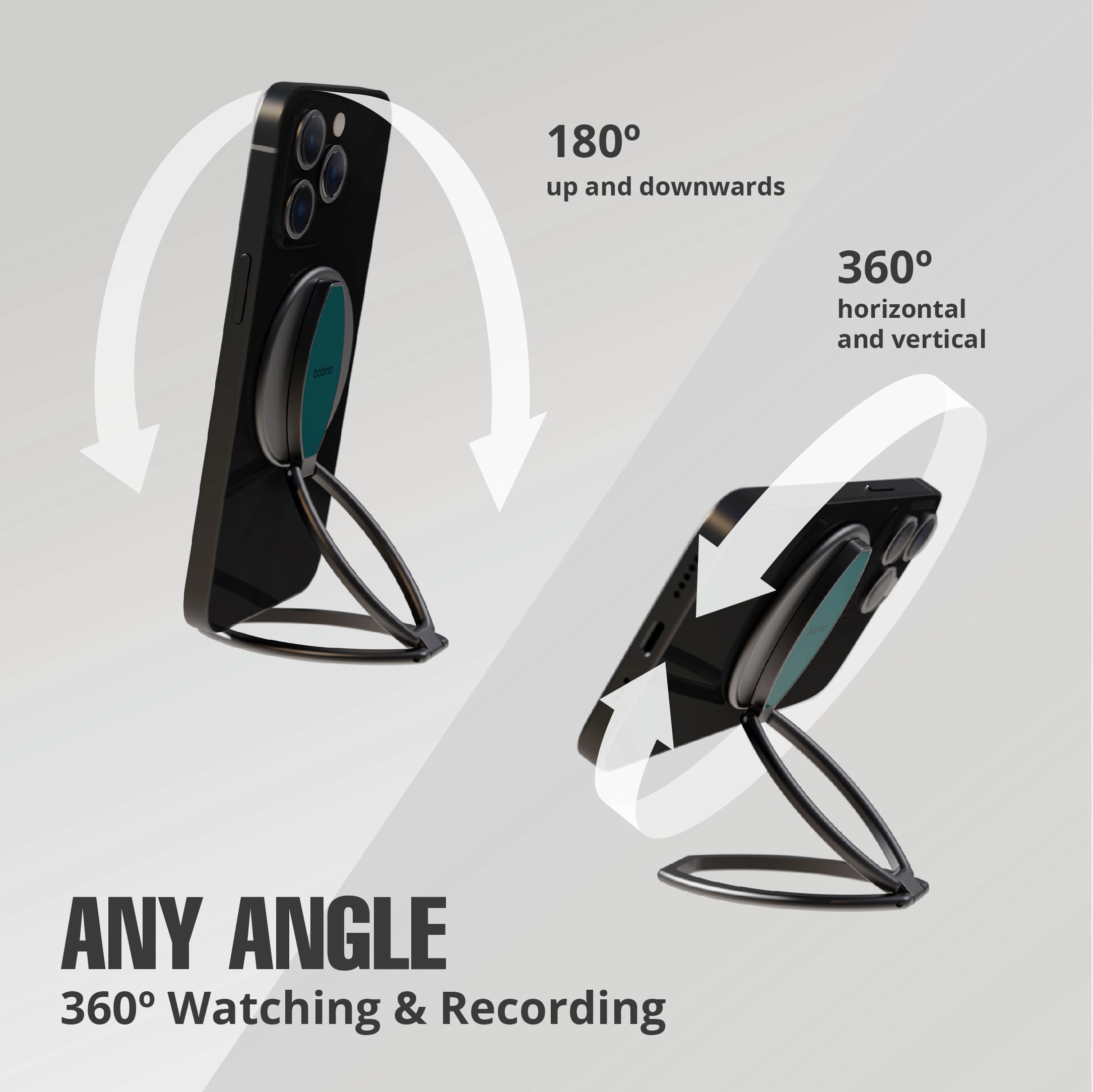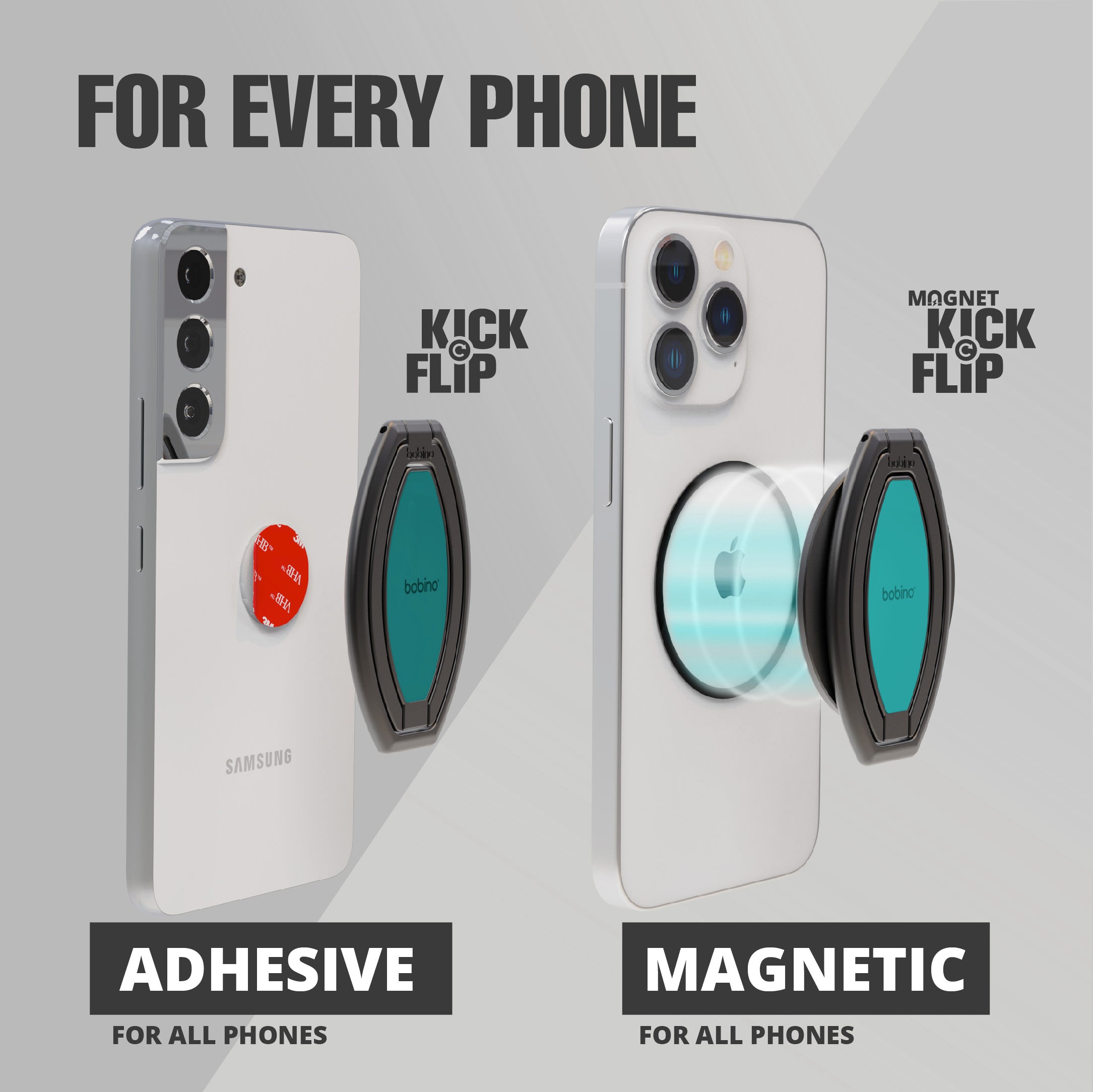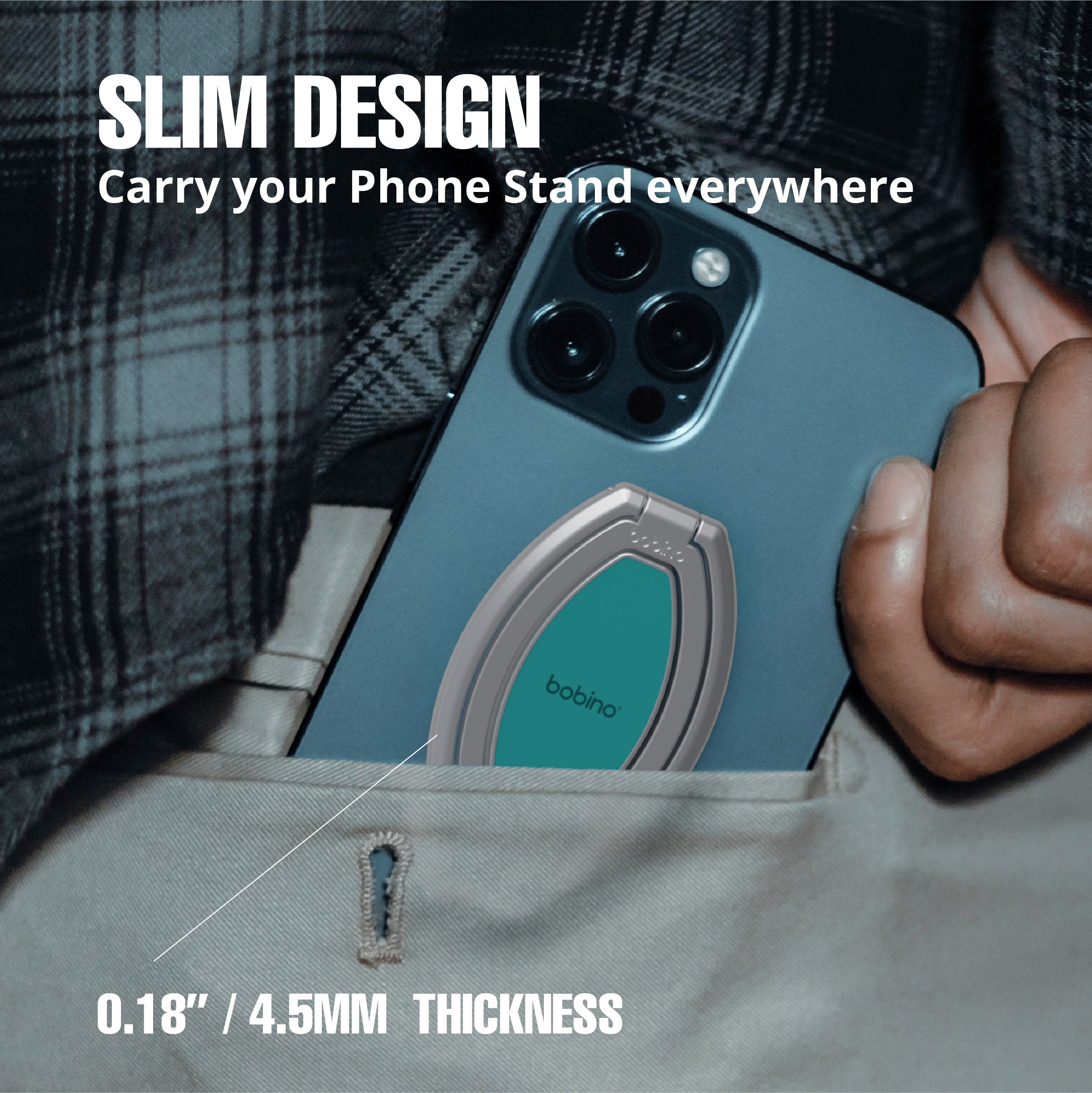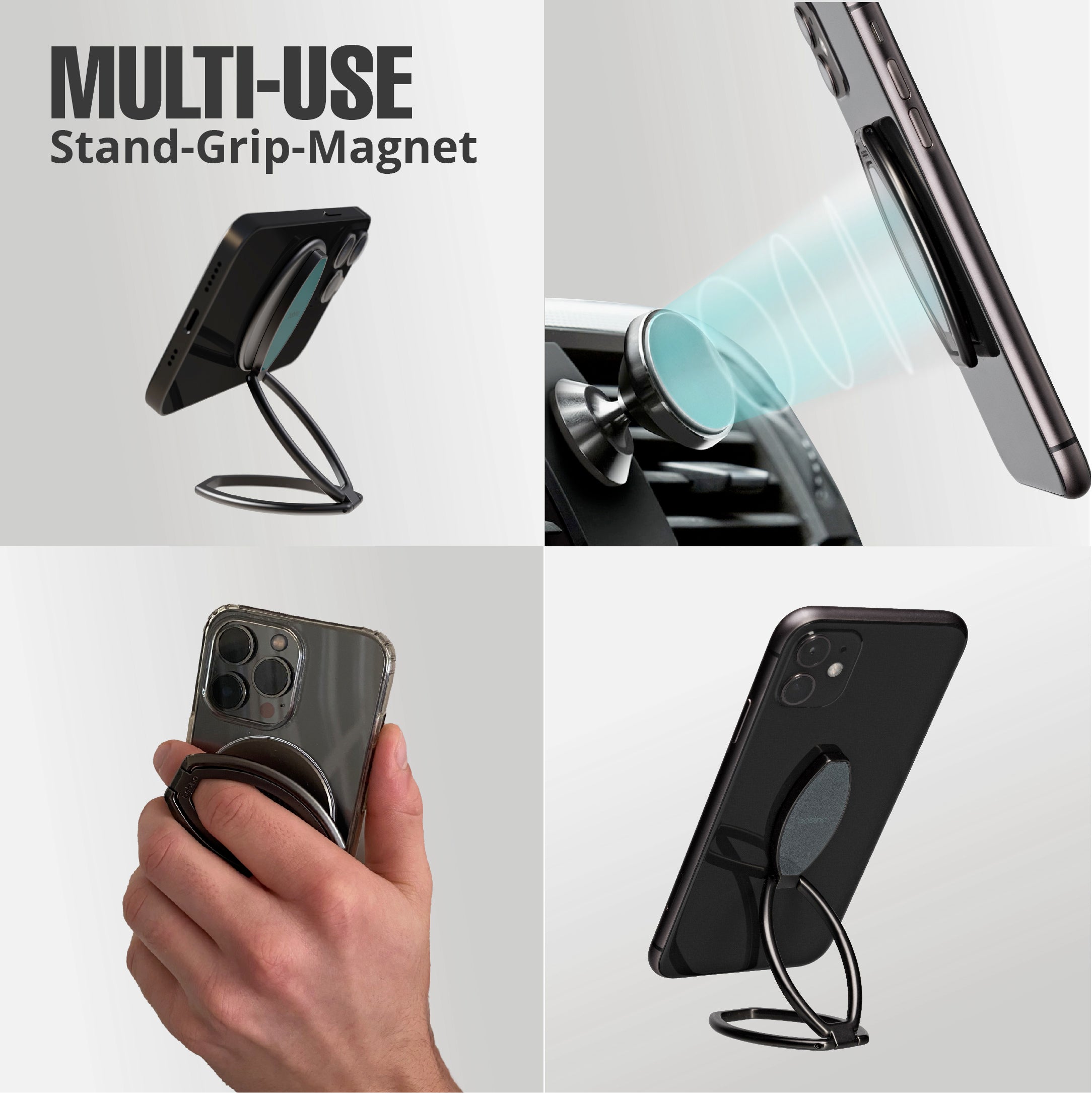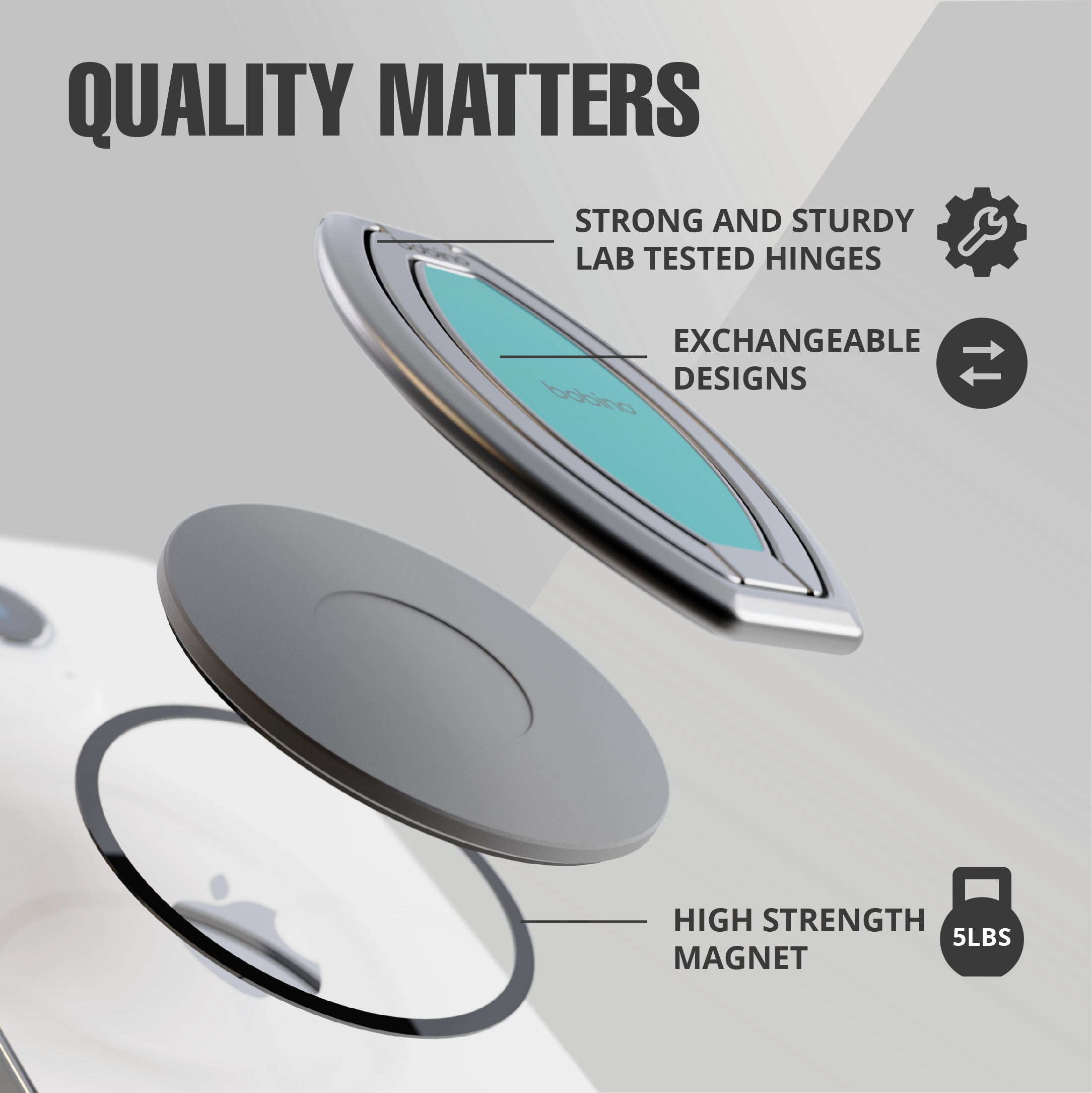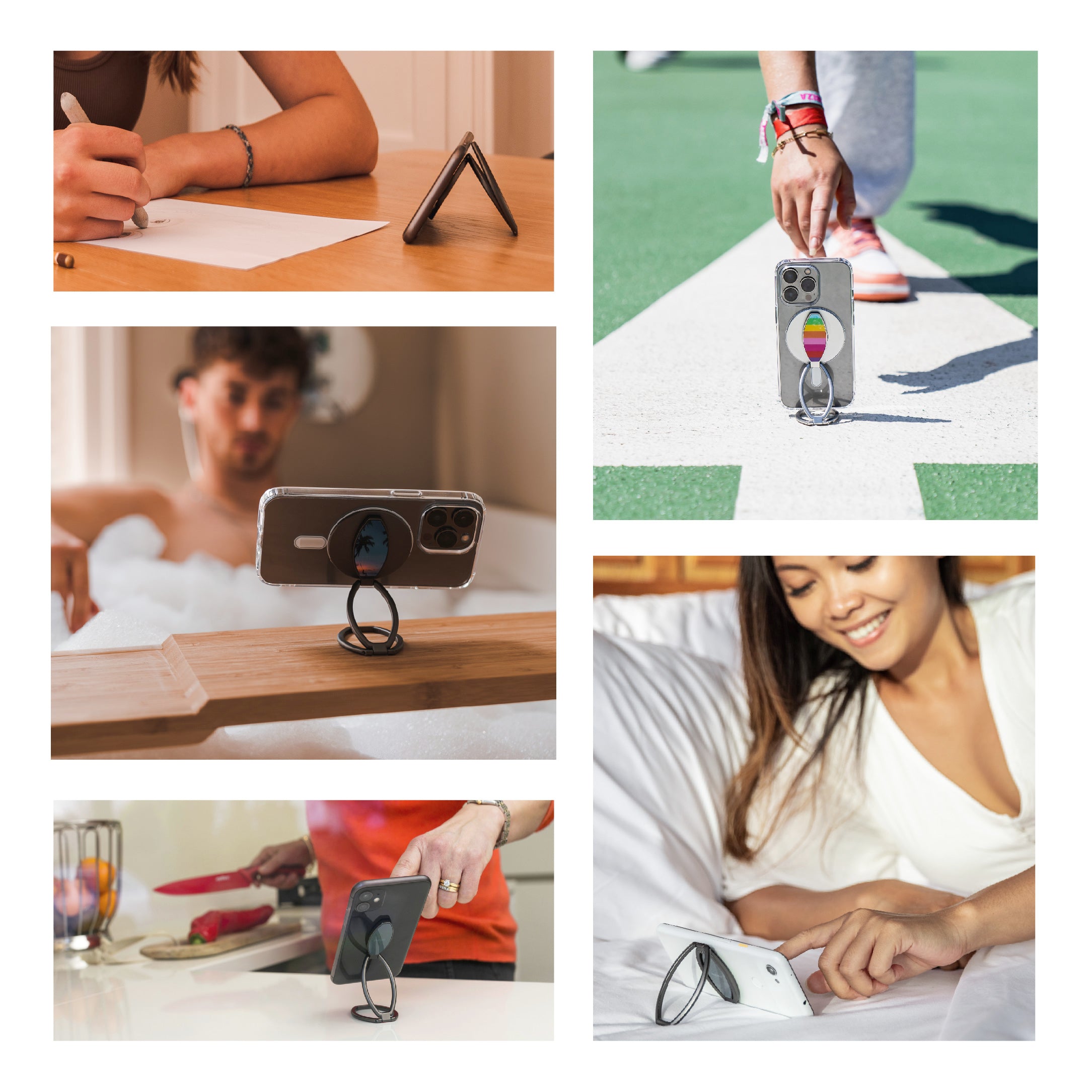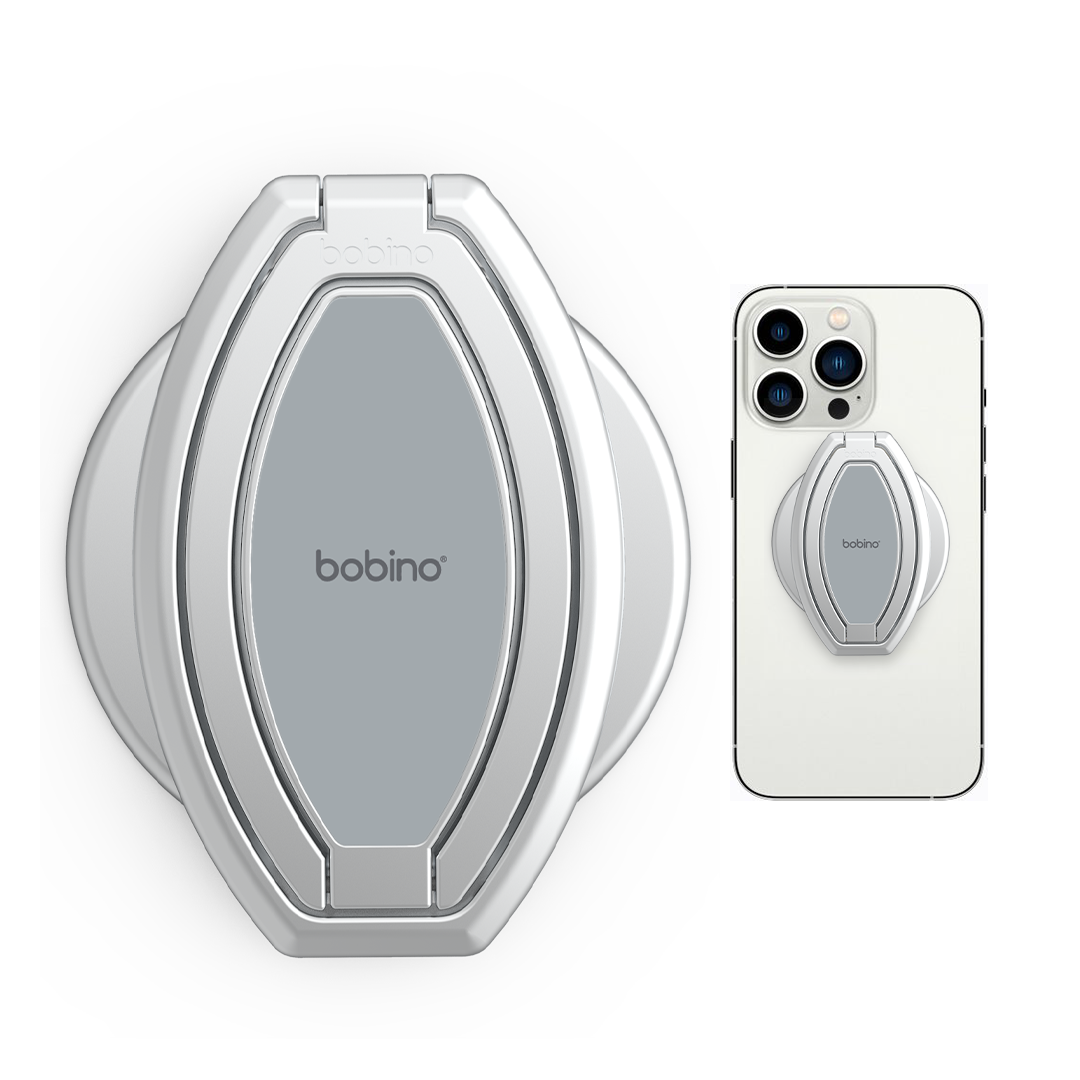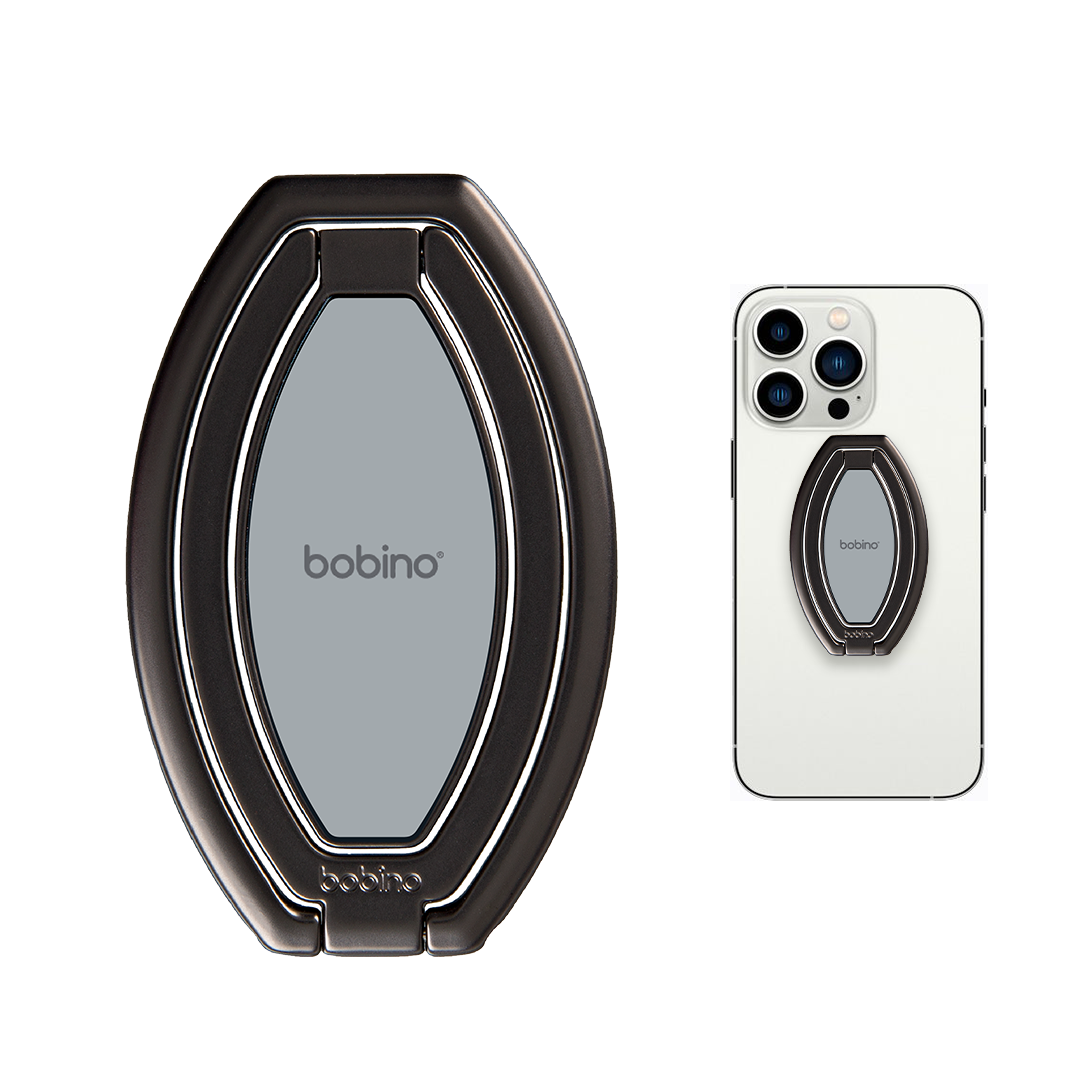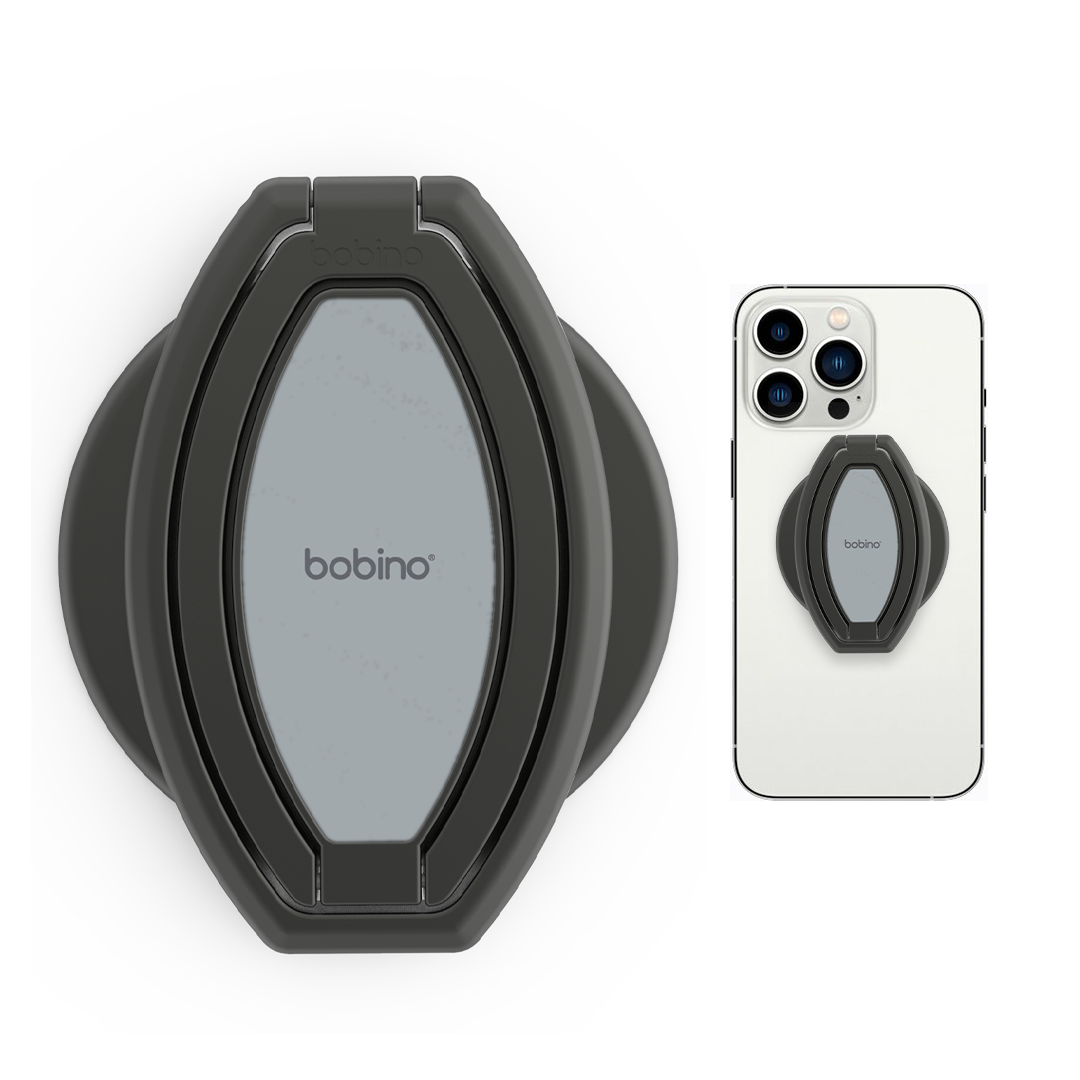 KickFlip - Silver Skye
Optimal solution. Watching and recording videos on your smartphone is easier than ever before with the Bobino adhesive or magnetic phone stand! Easy to use and reliable, this cellphone stand is designed to provide a handsfree experience that makes your life easier.
The KickFlips can also be used as a grip and they are both compatible with magnetic (car)mounts.
30 Day Money-Back Guarantee

If, for whatever reason, you decide that our product isn't right for you, just return it to our Warehouse and we will refund your purchase within 30 days from the day that you received your order.
We ship straight from our US and EU warehouses. Our average shipping times are 2-5 business days.

Free shipping applies if your cart value is over $40.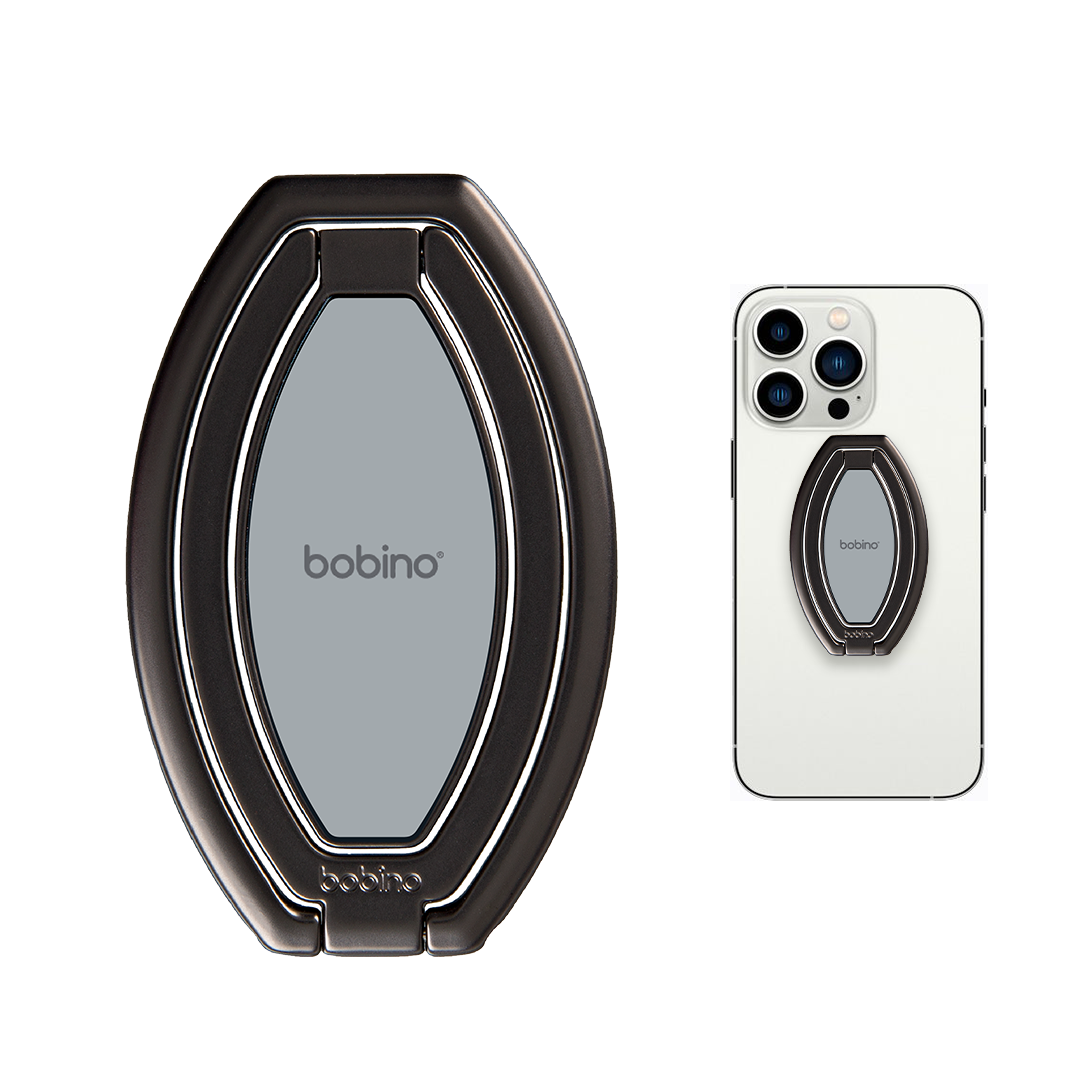 This is a   must have ! Discover why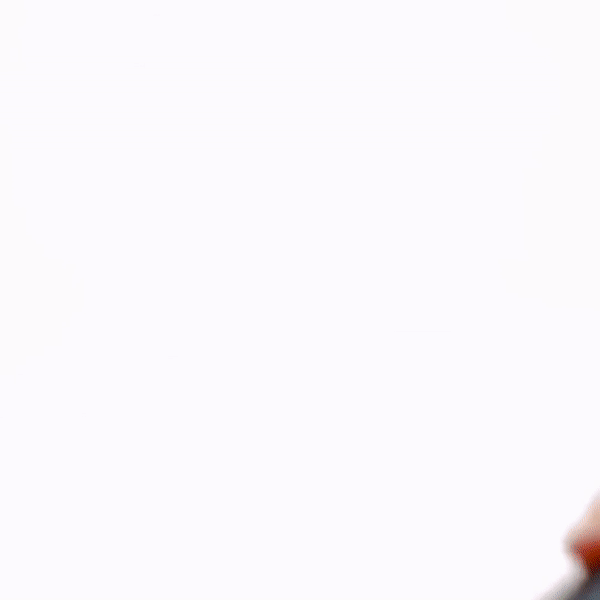 Watch 👀
Take A Break
You're hands are tired and deserve some time off. Take video calls, stream movies, cook while following a recipe. Do it all, do it hands-free.
Multitasking Made Easy
Stay organized and focused on your tasks. Keep your phone within easy reach and at a comfortable viewing angle.
Better Entertainment Experience
Make watching movies more fun. There is no need to hold your phone, just look at it.
Reduce Your Neck Strain
Humans aren't designed to look at a screen they carry in their hand. Find a comfortable viewing angle for your phone and set it down.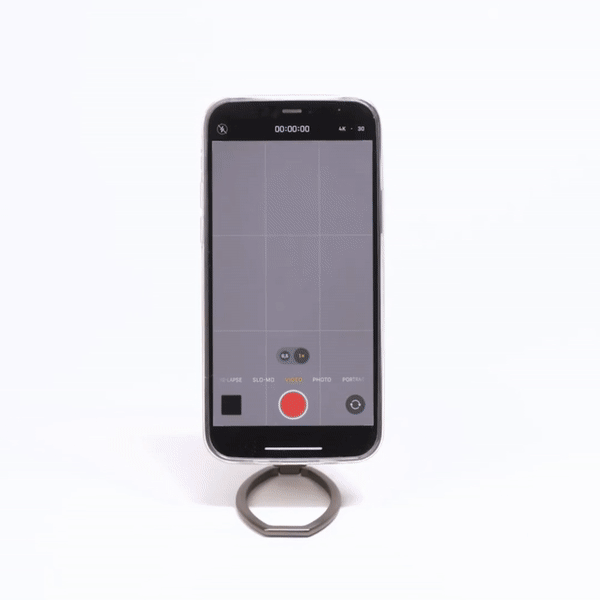 Record
Camera Buddy
Want to create videos and take photos? Do it by your self. No help needed.
Improve Content Quality
Holding your phone steady isn't easy. Improve the stability and angle of your phone to create better quality content.
Portable Tripod
Creating content on the go? Capture the unexpected. Allways have a KickFlip with you.
Upgrade your phone with a simple solution that just works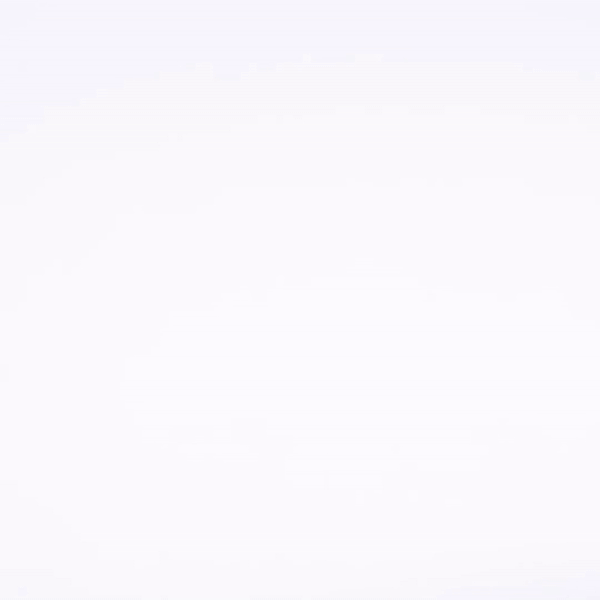 Adhesive
The slimmest portable tripod you will allways carry around. Stick it to your phone or case
Compatible with all phones

Strong Removable Adhesive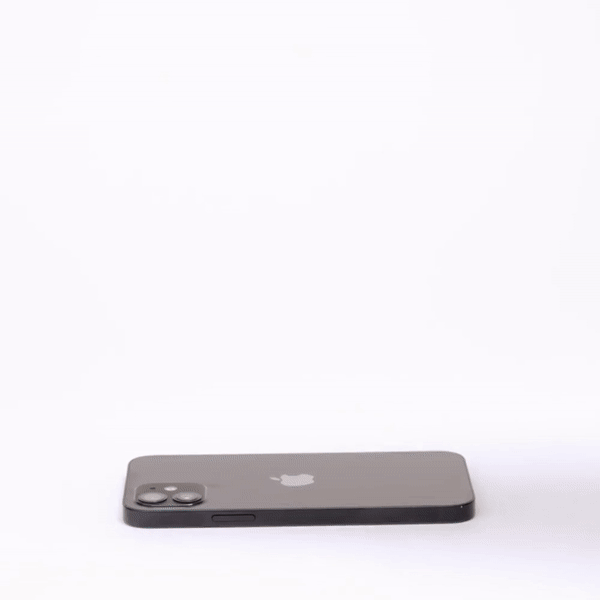 Magnetic
Add a disc and make your KickFlip detachable. Only use it when you need.
Compatible with all phones

Strong Magnet

RISK FREE PURCHASE - SATISFACTION GUARENTEED
This product has no reviews yet.
FAQ's
Have a question? We are here to help.

Is the stand compatible with all phone models?

Both KickFlip's are designed to be compatible with all phone models
How do I attach the stand to my phone?

Adhesive: simply clean the back of your phone or case and attach the stand to the center of your phone.

Magnetic: The stand comes with a special magnetic ring. Center the ring on the back of your phone or case. Magnetically attach the KickFlip whenever you want.
How strong is the adhesive? Will the stand fall off?

The adhesive is strong enough to hold the stand securely in place. It will not fall off if the phone is dropped or bumped.
Can I remove the stand from my phone without leaving residue?

Yes, the adhesive is specially designed to be removable without leaving any residue. Make sure to use some rubbing alcohol inorder to soften the adhesive before pulling it off.
Can I use the stand in landscape or portrait mode?

Yes, the stand can be adjusted to different angles and can be used in both landscape and portrait mode.
What is the material of the stand?

Our phone stands are made of a high-quality durable metal.
Can I use this stand for tablets as well?

It is not recommended, but it will probably work. The stand is designed for phone use, it may not support the weight of a tablet.